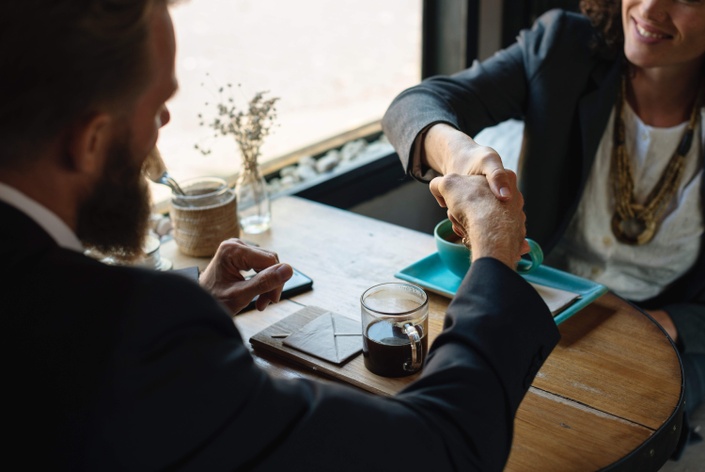 Smart Selling Techniques
How to Launch, Build, and Increase Your Sales 10x Using Proven Strategies
The Newest Way To Look At Motherhood and Money.
Learn my made-for-moms method of building a successful 6-figure business in the comfort of your home with my
Smart Selling Techniques
Let's be honest.
Motherhood is difficult, right?
There is no 'how-to' guide on being the best mom on the planet, but there is one thing all mothers can agree on.
We want to be present and provide for our little ones the best we can.
When you became a mother, you probably left your 9 to 5 to focus on being the best mom you could be.
But, you always just want to do more.
I understand. All mothers want to do a lot and go the extra mile for their babies.
In the past, mothers had to lose their income so they could take care of their children, but things are changing.
Nowadays, mothers just like you, are turning over a new leaf.
Do you want to be the stay-at-home, positive-influencing parent while also bringing in the money you lost from leaving your job?
You're not alone....
Countless mothers are starting their passion-filled businesses right in their living rooms, even with a baby on their lap!
Now, imagine yourself watching your kids grow alongside a business you're absolutely driven, passionate, and in love so much you'll be telling the whole world.
You can do it. And it's a lot easier than you think.
With my Smart Selling Techniques course, I'll guide you step-by-step on how you can build your business from scratch into a 6 figure money-maker right from your home.
Think about the benefits so massive and life-changing you may never stress over money again.
If you had your own work-from-home business, you'd be able to...
Help with an extra income to your household…
Save for your child's college tuition….
Make enough for a dream family vacation (think about those Facebook photos)...
Treat yourself anytime you want (you're a mom, you deserve it)...
Work on a project you're passionate about…
Live the freedom lifestyle you want….
Impact countless lives...
Spend time with your children and make memories (without being exhausted)...
And you already have the skills.
Let me tell you.
Mothers Have The Entrepreneurial Edge.. Here Is Why.
According to Forbes.com, motherhood is the perfect startup, because you're....
A multitasker who can handle a daily to-do list
Skilled at relationships that can create lasting connections
Understanding of the importance of life balance
Already great at networking (think about all the other moms at the schools, church, gym, etc.)
Able to adapt to constant change, which will help your business stay afloat….
You just need the missing ingredient to this business-owning recipe….
Your Own Business Coach That'll Guide You Every Step Of The Way
My name is Kimberly Patrick and I'm a certified business strategist and coach. But, I also have something in common with you.
I want to be there for my children and provide as much as I can.
I'm a dedicated mother who wanted to work from home and live a life of freedom and flexibility with my family. I wanted to contribute and provide for my family, but not just work a 9 to 5 job where I'd never see my children without being dog-tired.
So, I decided enough was enough.
I founded Talent Matched, a business where I help businesses attract and hire top candidates.
In less than 12 months of being a mother to my beautiful little girl, I made 6 figures in my business, including months of $30,000 working just part-time from home….And, I'm doing it again with a business partner in my Lead Generation Agency, LinkedLeads.
With an online following of over 100,000 and over 50,000 previous candidates, clients, and partners, I can provide you the exact tools, people, and skills you need to get your business to hit the ground running in a matter of weeks.
I specialize in helping female entrepreneurs, just like you, create innovative and creative businesses that bring in steady flows of cash that doesn't have you sacrificing time with your family.
With my experience building multiple 6 and 7-figure businesses, MBA and Masters in Counseling, and my official Business Coach certification, I can without a doubt help you dominate the business world.
Do you want to learn how to go from mom to mompreneur to successful businesswoman? I can help you. Read on.
"Within the first month of working with Kimberly Patrick, I had nearly tripled my sales and it has been going up steadily ever since!"- Payge Kerman, Web Designer & CEO
Smart Selling Techniques is packed with 20+ years of knowledge from building numerous successful businesses and advising countless CEOs, business presidents, and leaders.
In Smart Selling Techniques, I'll teach you the same exact strategy I used to build my own 6-figure business, such as how to:
Find and attract your ideal client
Learn the art of persuasive sales funnels and email sequences
Building your bank-breaking sales strategy
Convert clients to customers like a boss
Growing your loyal and engaging presence online
From Mother to Businesswoman in 5-easy-to-follow modules
Module 1: Identifying and Attracting Your Ideal Clients
Who's going to fall head over heels over your business? We're going to find out exactly who your perfect client is so you can attract, convert, and keep them so they'll be going on rooftops praising and chanting your name.
Module 2: Sales Funnels and Email Sequences (the breadcrumbs to your business)
Ready to set the bait, reel them in, and get cooking?! I'm going to crystal clearly walk you through the seemingly complicated process of sales funnels and email sequences. This is the meat of your business and I'll teach you how to create the slippery slope funnel you need to bring your ideal client right to your doorstep (or email inbox).
Module 3: Sales Strategy
You don't have to be Leonardo DiCaprio in Wolf of Wall Street to make those purse-busting sales. I'll take you by the hand and assist you in creating your own sales strategy that caters to your ideal client so they'll be so magnetically attracted to your business it may be even too much handle!
Module 4: Converting Clients and Building a Following
Want to know why you love the businesses that you love? I'll share with you the secret sauce of converting potential clients into loyal customers. Not only that, but I'll show you how to build your online presence so you can engage with customers so they'll see you as the go-to authority.
Module 5: Bonuses!!
Want to make work feel like fun? Watch this video. I'll assist you in finding your passion and show you how to turn it into a wallet-thickening business in weeks while having a smile so big your friends will think the sun is on your face.
"Within the first week, I got five new leads! Kim's the person to help you get there and working with her is the best decision I have ever made!"- Sara Scott, Instagram Influencer & Coach
Do Your Daily Motherly Duties While Also Learning How To Build Your Unique Business (on your own time)
You're a dedicated mother. I know this.
Nod your head if…
You have to wake the kids up from school…
Make all the meals…
Pick the kids up…
Take them to practice…
Have an endless to-do list in the afternoon that includes exercise, going to school meetings, or seeing your parents…
Oh, yeah…
And, be the loving, kind, patient wife to your husband at the end of the day?
It's a full plate. but...
The best part of Smart Selling Techniques?
The course is completely self-paced, so you can start and finish whenever you want and have time.
Think about this.
You may have 20 minutes in-between errands where you can quickly look at a portion of the course and keep learning at your pace every day.
Put the kids to bed and go through a part of the course when you have time to focus on yourself.
Watch it on your phone while you're at the gym.
Sneak a video in while making a meal for your family.
You can even listen to the audio while you're driving all around town being the boss mom you are.
But, you won't just be a boss mom but a boss businesswoman!
It's that easy!!
"Kimberly Patrick's system was HUGE in helping me to book out my weeks, fill my calendar, and help me to get a constant source of leads."- Stephanie Marsh, Wordpress Consultant
Could You Imagine Knowing You Could Have Done Started Your Business.. But Didn't?
You may imagine how good it'll feel to...
Provide everything you can and more for your family
Save for your child college tuition (which is only getting more expensive)
Go on an awe-inspiring vacation that your family will speak about during every Holiday dinner.
Maybe even buy that dress that'll make your spouse's jaw drop
Provide your children the toys, clothes, and experiences that'll put an earth-shining smile on their faces.
You May Or May Not Decide These Are Things You Want to Experience, But If You Do…
Smart Selling Techniques can be your learn-from-home, at your own pace guide towards your fortune-making business.
It can all be yours for only
$497
https://find-your-freedom.teachable.com/p/smart-selling-techniques
But there's more...
Will You Join Smart Selling Techniques Now or Later?
Purchase Smart Selling Techniques now and you'll also get LIFETIME ACCESS to my business-building resources, such as:
Fast Guide To Creating a Freebie
8-Step Marketing Plan
Sales Strategy Workflow
Pre-Written Sales Scripts
And a super special bonus of…
Fast Guide To Creating a Freebie
8-Step Marketing Plan
Sales Strategy Workflow
Pre-Written Sales Scripts
And a super special bonus of
-Your attention-grabbing, value-packed gift that'll drive traffic to your business
-My own tried and true ways that'll attract your ideal client right to your doorstep with ease.
-The perfect, made-for-your- business sales strategy that'll not only attract your clients have them laser-focused engaged in your business.
-Eye-opening and bank-boosting sales scripts that'll make you sound like a powerful saleswoman.
A FREE copy of my book, Dare To Be More
Inside Dare to Be More, I go into further detail on how to:
Build your business from home so you have time to exercise, shop, cook, and travel with your kids
How I bounced back from personal adversities to becoming a millionaire.
How my programs have helped multiple entrepreneurs build their 6-figure businesses.
The tried and true way of getting targeted leads to your business
How you can build your own business without sacrificing your team with your family and those you love the most.
Who do you want to be?
If you're reading this, I know you want to start your dazzling business..
What path will you take?...
Imagine you never take the chance of starting your own business.
How will your life look in 1 year...3 years...5 years.. or more?!
I grew my business to 6-figures in less than a year and I can show you how to conquer it the same way I did.
Or you can leave this page and kiss those chances of making life-impacting money that your whole family will benefit from.
Forget it.
No college tuitions…
No vacations…
No saving…
No impacting lives of others…
Or you can become a business mom and..
Go the extra mile for your family…
Invest in yourself, so the future benefits you and your family.
When you became a mother, your life changed.
But when you become a business mom, your life opens up and gives you and your family opportunities that you never could imagine.
"Kim came along at exactly perfect time! She caters her approach to you based on your business needs and sales goals, while taking into account your work-life balance goals. She's helped me to develop a track for success….She has a gift of helping you work through the mindset shift that has to take place in order to succeed. She's an absolutely priceless resource!"-Tyrika C., One Woman Digital Agency: Crafting strategies to amplify the voices of purpose driven authors, passionate storytellers, and cultural disruptors.
I Want To Help You Breakthrough With Your Business, So You Can Be The Mother and Provider You Want To Be.
Join Smart Selling Techniques and you'll learn how to:
Attract Your Ideal Client
The Ins and Outs of Sales Funnels and Email Sequences
Your Magnetic Sales Strategy
Convert Clients Like a Pro
Create a Cult-Like Online Following
PLUS, you'll have lifetime and access to the resources I personally use to build my businesses:
As a special bonus, I'll also gift you my book, Dare to Be More, for free.
Where you can easily read and reference everything that I teach you in the course.
"Kim is an incredible business coach. Within one day of working with her, I saw a massive increase in my engagement with potential clients. She is friendly, warm-hearted, but give you tough-love and advice when needed. Not only has she continued to support me through the growth of my business, but also consistently offers new recommendations of tools and tricks to help get more leads. I recommend her tremendously– she has altered the course of my business! It has now been 2 months and I have tripled my sales since working with her!" -Payge K., CEO of Blooming Pixel Creatives: A Boutique Creative Agency
Your Risk-Free Guarantee
If you aren't satisfied with Smart Selling Techniques within the first 30 days, you can contact us and have a full refund,
Honestly, if you purchase this course and go through each module, my resources, book, and believe that it did not serve any value to you, it's a money back guarantee in the first 30 days.
Does All This Sound Fair Enough?
Let's get started on building your 6-figure business from home and so you can call yourself a mompreneur.
You can purchase this life changing course here!
Your Instructor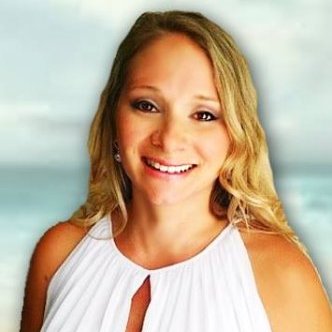 For the past 14 years, I've focused on helping senior executives identify, select,and attract passive top talent. I've focused in software, manufacturing, and healthcare and have successfully filled hundreds of roles across all levels. I interview leaders and listen attentively so that I can identify exactly what they need, even when they do not fully understand their needs. I create and align their messaging with their goals in mind to ensure we attract the type of person they need. I use my network to get to the right candidates. I have over 30,000 passive candidates, past candidates, clients, partners, and referrals in my database.
Pairing my skills in creating and running companies with my extensive knowledge of all functions, I optimize my clients success in finding and selecting the right person.
I provide executive coaching to startup company founders. I coach my clients on how to develop the mindset they need, get more clients, delegate, and use social media and online platforms to develop professional relationships, reach their ideal client, and build a solid team.
I've built a solid recruiting organization. Combined, my team and I have over 50 years of retained and contingency recruitment experience. I'm also a real estate investor and I work with mompreneurs who are looking to grow a company into a 6 figure business while having time for their family. I'm an advocate for health and wellness and teach others how to cook healthy.
Course Curriculum
Introduction to Course
Available in days
days after you enroll
Identifying and Attracting Your Ideal Client
Available in days
days after you enroll
Sales Funnels and Email Sequences
Available in days
days after you enroll
Frequently Asked Questions
When does the course start and finish?
The course starts now and never ends! It is a completely self-paced online course - you decide when you start and when you finish.
How long do I have access to the course?
How does lifetime access sound? After enrolling, you have unlimited access to this course for as long as you like - across any and all devices you own.
What if I am unhappy with the course?
We would never want you to be unhappy! If you are unsatisfied with your purchase, contact us in the first 30 days and we will give you a full refund.